Jean-Claude Adzalla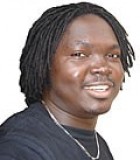 Jean-Claude Adzalla, IT Specialist, MBA and Development worker at the international level for over 10 years.
He was founder and President of the Synergie des Jeunes pour Demain (SYJED) a leading youth voluntary organization in Togo. He served as an advisor on the board of the Board of the Education For All NGOs Network (REPTO), member of the International Association for Volunteer Effort –IAVE- Youth Network, Chairman of the Youth Network of the Inter Africa Committee based in Geneva.
He has served as consultant for several International Organizations (IAC-CIAF , UNDP, BORNEFONDEN, IAVE, VOLONTARIAT FRANCOPHONE, RESAFAD, UNIVERSITY OF LOME DISTANCE LEARNING CENTER – CFAD –, NOV, ECOWAS) Jean-Claude is currently the Executive Director of Deaf Aid (A Norwegian International NGO working with the deaf children and youth). He is passionate of e-learning and its opportunities for development and its potential to contribute to greater inclusion of disabled persons in general and the deaf in particular in the mainstreamed educational systems in Developing countries.
Jean-Claude Adzalla's present interests embrace a wide scope of areas ranging from pedagogy and technologies, learning content management systems and tools, collaborative sign language learning and development, streamed media technologies, open source tools and content, and future e-inclusion development with focus on the disabled.
He is also a conservationist very much preoccupied by the appropriation by African decision makers of Environmental Impact Assessment technologies and knowledge in all development planning.