Martine Boulanger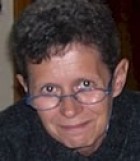 Fields of expertise
documentation, documentary information technology, DTP, website and online documentary interface design, FAD administration
Professional experience
2006…
Sectoral Analysis Centre (UNESCO – BREDA)
responsible for administrative and financial management of training in Sectoral Policies and Management of Educational Systems, addressing the executives and administrators of African educational systems in job training and, in parallel, responsible for development of the Centre's communication and publication strategy.
2003 - 2006
Faculty of Education and Training Sciences and Technologies – Cheikh Anta Diop University
(formerly the Ecole Normale Supérieure – Dakar – Senegal)
responsible for a Resources Centre dedicated to research in education sciences, design of documentary databases, enhancement of the existing content, development of an intranet dedicated to documentary research, collection and dissemination of information relating to the Faculty, researchers' projects, on CD-ROM and by means of current interfaces (intranet and the FASTEF site), training of Senegalese counterparts, responsible for the progress and budgetary monitoring of the training of expert apprentices at the Centre of Expertise on African Educational Systems.
1993 - 2002
CONFEMEN – Conference of Education Ministers of countries sharing the French language (Dakar – Senegal)
responsible for the Information and Documentation Centre, in charge of its computerisation, the collection and dissemination of information on educational systems for 40 member countries, the drafting, publishing and layout of the institution's newsletter, CONFEMEN – au Quotidien (Day-to-Day), the building and updating of the website, the promotion of CONFEMEN, the drafting of documents in preparation for ministerial sessions with French and Canadian councillors and the drafting and monitoring of the two-year budget granted to the organisation.
1992 - 1993
Cabinet of Minister Gosuin (Brussels – Belgium)
responsible for the documentation department where I took responsibility for reorganisation and computerisation, assistant to the cultural attaché for any matters of a cultural nature.
1991 - 1992
Cabinet of Minister Désir (Brussels – Belgium)
assistant to the cultural attaché, responsible for the public library and primary and secondary teaching sectors. Projects: programme to raise awareness of reading (operation Tirelivre, SOS dictionnaire, etc.), organisation of "Triads" (competitions relating to the French language), implementation of the Brussels and francophone educational section at the Le Noir du Blanc exhibition.
1990-1991
Association 29 rue Blanche (Brussels – Belgium)
day-to-day management of the Documentation Centre, contributed to the drafting and layout of the association's review, "Actuelles" (Current News).
1987 – 1990
Research Department and Programmes for Secondary Teaching (Bujumbura – Burundi)
implementation of the educational library at the department and training of counterparts from Burundi, training of video librarians in this same department for the preparation of catalogues and descriptive film sheets, drafting of a Training Guide intended for librarians working in secondary education, provision of indexation courses in the library sciences section within the Institut Supérieur de Commerce (Business School).
1986
Cinéma Le Parc (Le Parc Cinema) (Liège – Belgium)
voluntary work
1979 - 1985
City of Liège (Liège – Belgium)
responsible for a local library (lending, ordering, tidying and organisation), common handling and computerisation of works for 14 local libraries in the city.