Isaac Kasana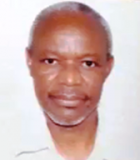 Isaac J. M. Kasana is the Chief Executive Officer (CEO) of Research and Education Network for Uganda (RENU), Uganda's National Research and Education Network (NREN), since June 2013. Before joining RENU, he served for about 8 years as ICT Director at Uganda Christian University (UCU) and was part of the interim task-team charged with the operationalisation of RENU, by the vice chancellors' forum in January 2006.
He graduated from Makerere University in 1979 and spent most of the first 10 years working in various areas of electronics, including design and production of power equipment, technical support for and calibration of medical, measuring, scientific instruments and radio communication equipment. He received technical training on medical and analytical instruments (Hungary & UK), IBM large computers (Zimbabwe), ISM band wireless (South Africa) and VSAT systems (Kenya). He also provided technical support for many generations of IBM large computer systems and PCs.
He has worked in Uganda, Kenya and Tanzania, including about two years teaching at (then) Uganda Technical College. Between 1990 and 2004 he founded, co-founded and served as General Manager for four ICT companies including a VSAT communications company that introduced Internet access by Ku-band VSAT terminals in Uganda. He was involved in ICT4D and Universal Access Policy development.
He holds a BSc (Hons) and a Master of Engineering (Electrical) both from Makerere University, during which he researched the suitability of RF propagation models for planning GSM networks in Kampala. He is a corporate member of the Uganda Institution of Professional Engineers (MUIPE) where he served as a council member for two years, and is also a registered engineer (R. Eng). He is married to Damallie and they have four adult children.