Beate Wedekind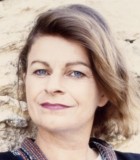 Beate Wedekind is a passionate networker with excellent connections within and across several industries and international governmental organizations.
She enjoys building bridges between experienced and aspiring persons, as well as offering support to young professionals specifically those coming from the African Continent.
She is the founder of Beate Wedekind Production PR Publication GmbH. As part of her initiative 365_oneworld she has launched the platform TheNewAfrica http://www.thenewafrica.info in October 2013. Beate lives in Berlin and Addis Ababa.
Beate started her career working for the Deutsche Bank and went to Ethiopia to work as a logistics assistant for the German Government in the 1970s.
She changed her profession and entered the field of journalism at the age of 29, becoming editor-in-chief of ELLE, ELLE Deco, Ambiente, BUNTE and Gala. She produced several major television programmes (Bambi, Golden Camera, A Heart for Children, A Life for Africa etc.) and media-events such as 100 years ADAC and the grand opening of the Sony Center Berlin.
Additionally, Beate hosted her own talkshows on German national television and worked for NGOs such as Artists United for Nature and Menschen für Menschen. Beate wrote several books, including the international bestseller New York Interiors. Beate spoke at TEDx Marrakech and TEDx Addis and currently serves as a board member of TEDx Berlin.
She is a member of ONE, an international campaigning and advocacy organisation of 3.5 million people taking action to end extreme poverty and preventable disease, particularly in Africa. ONE was co-founded by Bono and is supported by the Bill and Melinda Gates Foundation. Beate serves as their Interim Germany Director.