Carla Aerts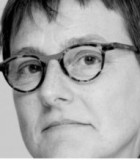 Carla is a Learning and Technology catalyst. She has been involved in the digital domain for over 30 years and in Learning with Technologies and edTech in international contexts for over 15 years. 
Having worked with a number of Education publishers on their digital strategies and transformation from the textbook to digital and blended learning as well as developing innovation programmes, Carla was invited to join UCL - Institute of Education in London as Director of Futures, world's Number 1 Education Research Institute.
At the Institute, she worked on strategies for Higher Education in a Digital World and engaged with the wider context of UCL's Teaching and Learning as well as Enterprise in this undertaking. Carla set up EDUCATE with Prof. Rose Luckin Chair of Learner Centred Design and AI in Learning at the Institute's Knowledge Lab. This programme brings edTech, Research and Educators together to aid start-ups and edTech entrepreneurs to inject research-mindfulness and a deeper understanding of teaching and learning in the products and services. She ran the programme until June 2018. Prior to joining the Institute, she was Global Digital Director Education at Cambridge University Press.
Carla continues to mentor start-ups, is leading the development of the TmrwInstitute, a new edTech Thought Leadership, ThinkTank and Community initiative.
A versatilist, Carla has extensive knowledge of learning theory and research and her digital acumen, international context and design understanding, supports her total commitment to user- and learner-centric innovation, in multiple contexts.
She mentors start-ups and edTech companies internationally. She was judge for the Next Billion Prize at GESF in Dubai, as well as a Judge for the Global Teacher Prize and the Commonwealth Essay Competition for primary and secondary school children. She was awarded the 2017 EduTech Leadership award at the World Education Congress in India. e/merge Africa webinar delivery is a highly treasured activity that Carla has taken part in a few times over the past years.
Carla speaks at international conferences, most recently including: FTLive and European Investment Bank's Global Investment Forum, Les Rencontres à Aix, EdTechXEurope, GESF etc…She will be speaking at the Reimagine Education In San Francisco in November and will be leading an edTech workshop at Online Educa Berlin in December.
The rest of the time, Carla tries to gain more insight in Learning Science, education contexts and writes the odd article, time allowing.