Dr Jamil Salmi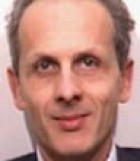 Jamil Salmi, a Moroccan education economist, is the coordinator of the World Bank's network of tertiary education professionals and was the Bank's official representative at the UNESCO World Conference on Higher Education (WCHE, Paris, October 1998) and at the WCHE + 5 Conference in June 2003. Mr. Salmi was a member of the Board of the African Virtual University in 2003 and 2004. He is currently a member of the International Advisory Network of the UK Leadership Foundation for Higher Education, and a member of the Editorial Committee of OECD's Journal of Higher Education Management..
Mr. Salmi is the principal author of the Bank's new Tertiary Education Strategy entitled "Constructing Knowledge Societies: New Challenges for Tertiary Education". In the past twelve years, he has provided policy and technical advice on tertiary education reform to the governments of Argentina, Bolivia, Brazil, Chile, Colombia, Dominican Republic, El Salvador, Haiti, Jamaica, Mexico, Nicaragua, Peru, Uruguay, Venezuela, Afghanistan, Bangladesh, Pakistan, China, South Korea, Sri Lanka, Thailand, Vietnam, Poland, Russia, Slovakia, Benin, Ivory Coast, Kenya, Senegal, Tanzania, Egypt, Iraq, Morocco, Syria, Tunisia and Yemen. Mr. Salmi has also guided the strategic planning efforts of public and private universities in Kenya, Peru and Mexico.
Before moving to the Human Development Vice-Presidency in July 2001, Mr. Salmi worked for 7 years in the Bank's Latin America and Caribbean vice-presidency. His last position was that of Education Sector Manager for that Region. Between 1990 and 1993, Mr. Salmi worked in the Education and Social Policy Department of the World Bank doing policy research in the field of higher education. Mr. Salmi was responsible for the preparation of the World Bank's first Policy Paper on Higher Education, published in July 1994 under the title "Higher Education: Lessons of Experience".
Prior to joining the World Bank in December 1986, Mr. Salmi was a professor of education economics at the National Institute of Education Planning in Rabat, Morocco. He also worked as a consultant to various ministries, national professional associations, and international organizations.
Mr. Salmi is a graduate of the French business school ESSEC. He also holds a Master's degree in Public and International Affairs from the University of Pittsburgh (USA) and a Ph. D. in Development Studies from the University of Sussex (UK). He is the author of five books and numerous articles on education and development issues. Over the past ten years, he has written extensively on tertiary education reform issues.